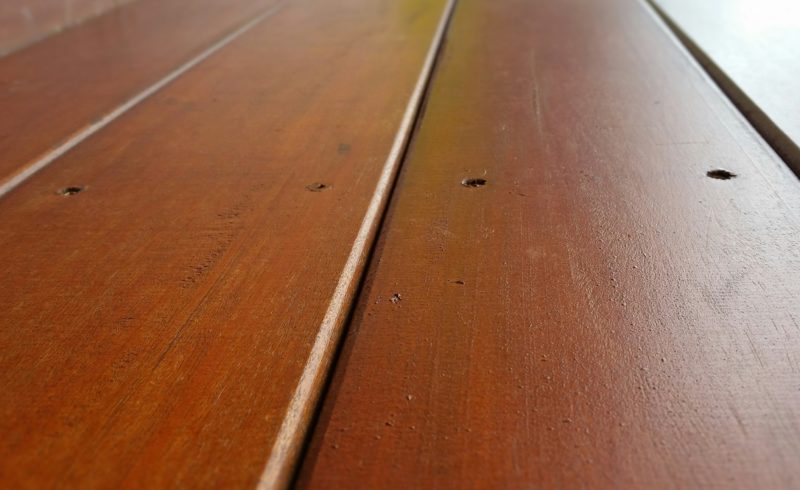 Decks are an important extension of your home and are used so much during summer for entertaining, relaxing or an area for the kids to play.  However decks are exposed to harsh weather conditions all year round.  It is therefore important to protect your deck and maintain it so that it stays looking great and that you get the most out of it, hopefully without the need for any major repairs.  This guide will help you keep your deck looking at its best with these easy to follow maintenance tips.
Fix, Repair and Replace
Inspect your deck thoroughly looking for broken or split boards, protruding nails, rusted nails or timber rot.  It is important that these issues are fixed as they can cause injury.  If boards are split or timber rot is present, i.e soft and a screw driver can be pushed into it, then remove and replace the board.  Any holes present in a board can be filled with suitable timber filler.
If your deck feels rough due to prolonged exposure without treatment or is just old then a good sand is most likely required prior to oiling or staining.  Lightly sand with an 80 grit paper.  If you have a large deck hiring a floor sander from your local hardware store is recommended.  During sanding make sure you wear eye protection, ear protection and a dust mask.
Clean
Cleaning your deck is important to help prepare the timbers for oiling or staining.  Remove all dirt and dust by washing your deck thoroughly and let dry.  If your deck is stained then there are some good products available from your local hardware store to help and should be applied with a stiff bristled scrubbing brush.  Remember decking timber that is cleaned regularly and sealed is more resistant to rot and continues to look great.
Treatment
Firstly if your deck is new then allow the deck to weather for 4-6 weeks prior to treatment.  For decking oils and stains it is best to apply with a decking applicator and for decking paints a roller.  Seal the edges and ends of the boards with a brush.  Apply 2 coats.  For longer lasting results purchase a product that is UV resistant.  If you aim to follow this process every 18 Months then you should have years of enjoyment from your deck.
If you found this blog interesting please visit, like or follow our social media pages.
Blog Legal Disclaimer
All data and information provided in this blog is for informational purposes only. www.fixuplooksharp.com.au makes no representations as to accuracy, completeness, currentness, suitability, or validity of any information on this site and will not be liable for any errors, omissions, or delays in this information or any losses, injuries, or damages arising from its display or use. All information is provided on an as-is basis.